Archive for September, 2012
Tuesday, September 25th, 2012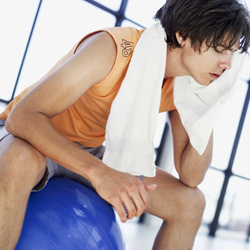 Do You Suffer From Excessive Sweating?
Do you find yourself having to deal with extremely sweaty palms, or an abnormal amount of wetness under your arms? If you feel you sweat more than the average person, you may be suffering from a condition called "Hyperhidrosis".
What Is Hyperhidrosis?
Hyperhidrosis is the term used to define perspiration in excess of the amount necessary to maintain your normal body temperature. The condition usually begins in people younger than 25 and lasts a lifetime unless it is treated.
Friday, September 21st, 2012
Shasta Orthopaedics is Redding California's largest Orthopaedic Center. Whether you break a bone, are recovering from a sports injury, need physical therapy, or even if you have arthritis, Shasta Ortho has a full team of specialists that can help you.
Shasta Orthopaedics New Commercial
View the video below to learn more about Shasta Ortho's Orthopaedic Center…
If you are in need of orthpedic care, physical therapy, or sports medicine services, call Shasta Ortho at 530-246-2467, or please visit the Shasta Orthopaedics Website.