Posts Tagged 'anti aging skin treatment'
Friday, May 15th, 2015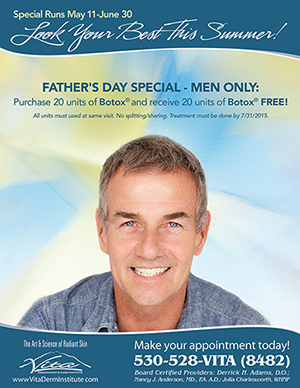 Men's Botox Special At Vita
Have you always thought that Botox was only for women? Not at all! Botox can help men reduce fine lines and achieve a younger appearance as well. Now through June 30th, 2015, Vita Dermatology in Red Bluff is offering a Men's Botox Special.
Tuesday, March 13th, 2012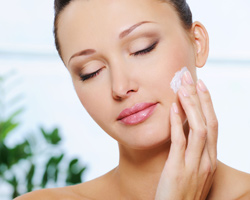 Vita Boutique Skin Care Products
Skin Care Created by Medical Professionals
Did you know there is a boutique skin care line available right here in Northern California?
The physicians at Vita Dermatology have created their own private label skin care products. They use pharmaceutical grade ingredients to help you achieve noticeable results faster than with other products.
Tuesday, December 7th, 2010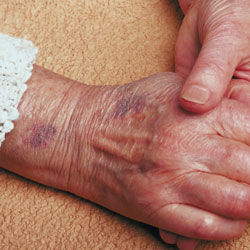 For anyone interested in anti-aging skin treatment near Red Bluff or Redding, there are a variety of medical skin care providers in the North State. Today's featured provider is Vita Dermatology and Laser Institute, a California Dermatology provider in Red Bluff.
Vita offers a spa atmosphere with the medical expertise and current technologies for the utmost in anti-aging skin treatment. Their board certified medical staff offers both medical and cosmetic dermatology services.
Their anti-aging skin treatment options include a combination of services and carefully selected products.
Anyone seeking anti-aging skin treatment can also enjoy the privacy of their Red Bluff offices. Many customers visit from Redding and the surrounding Northern California communities for the privacy and quality of skin care services offered by Vita.
For more information, visit www.VitaDermatology.com.