Posts Tagged 'Laser Treatments'
Tuesday, October 11th, 2016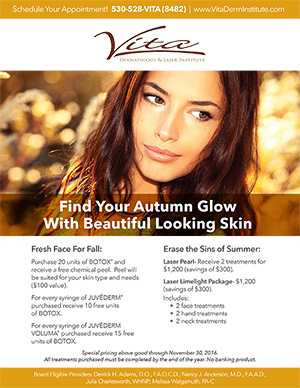 Fall Cosmetic Dermatology Specials At Vita
Starting now through November 30th, 2016, Vita Dermatology in Red Bluff, is offering some great deals on Botox, Juvederm, Voluma, Laser Pearl, and Laser Limelight Treatments.
Tuesday, January 22nd, 2013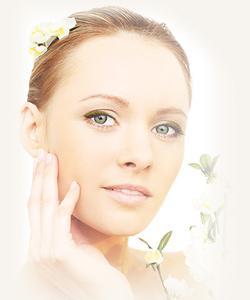 Vita Dermatology Is Having Dermatology Service Specials!
Vita Dermatology in Red Bluff is having a variety of specials on dermatology services. If you're a Vita client, now is a great time to save on your favorite services. If you've been considering visiting Vita, but haven't yet taken the initiative, the current specials should motivate you!