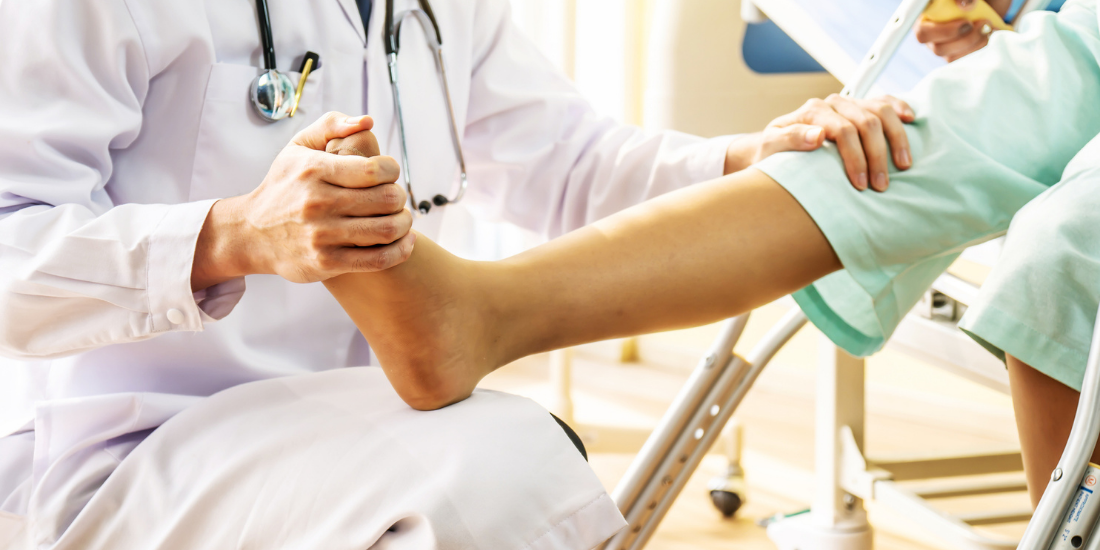 Total Ankle Replacement, Total Ankle Replacement Surgeon
Posted on
November 18, 2021
What Is a Total Ankle Replacement?
Total Ankle Replacement, or Total Ankle Arthroplasty is a service provided by Shasta Ortho in Redding. Total ankle replacements involve removing deformed or arthritic joints and replacing them with metal and plastic parts. The surgery allows people to preserve their range of motion and live a more pain-free life. 
Total Ankle Replacement Surgeon
Dr. Jason Nowak is a total ankle replacement surgeon with Shasta Ortho's Foot & Ankle Institute.  According to Shasta Ortho's website, "Dr. Nowak is one of the leading total replacement surgeons in the United States. Patients have come from other states to receive their total ankle replacements from Dr. Nowak."  
Dr. Nowak is supported by other ankle doctors on his team. Dr. John C. Lange specializes in the field of minimally invasive surgical techniques.  Garret Strand, DPM is Board Qualified in both foot and reconstructive rearfoot/ankle surgery by the American College of Foot and Ankle Surgeons. Collin C. Messerly is a Doctor of Podriatric Medicine and he is also the 2021-2022 Reconstructive Foot & Ankle Fellow at Shasta Ortho. Together, this team of total ankle replacement surgeons are able to help patients return to their active lives.
Shasta Ortho ankle doctors are committed to using the latest technology for the best patient outcomes. Dr. Nowak recently because the first surgeon to use the FasTrac Distal Tibia Alignment System during a Total Ankle Replacement surgery.
If you have ankle pain or ankle arthritis and would like to meet with an ankle doctor and possibly work with an ankle replacement surgeon, contact Shasta Ortho.