Archive for the 'Orthopedics' Category
Wednesday, August 13th, 2014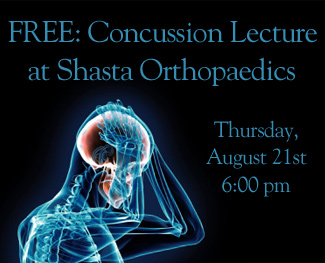 Shasta Orthopaedics Concussion Lecture
Are you a coach, a trainer, an athlete, or a parent of an athlete who is interested in getting informed about concussions? Shasta Orthopaedics in Redding, California, is holding a lecture to provide the latest information regarding concussions, injury causes, diagnoses, treatment and management.
When: Thursday, August 21, 2014 at 6 PM
Where: Shasta Orthopaedics & Sports Medicine's office located at 1255 Liberty St., Redding, CA.
To learn more about the event, or to get your free tickets to the event, visit the Shasta Ortho Sports Medicnie Blog »
Thursday, July 17th, 2014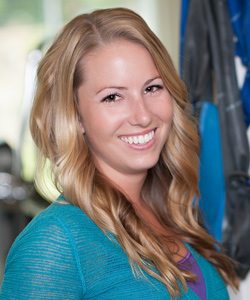 New Physical Therapist Assistant At Liberty PT
Liberty Physical Therapy in Redding, California welcomes a new physical therapy assistant to the team. Katie Pero, a graduate of UC Davis, has worked in the professional arena as a Physical Therapy Aid since 2010, and Liberty is excited to have her aboard.
Visit the Liberty Physical Therapy website to learn more about Katie and our other team members.
Thursday, July 18th, 2013
Shasta Orthopaedics Is Now Offering Yoga
Shasta Orthopaedics has now added yoga classes to their list of services offered at their Liberty Street location in Redding. The classes are weekly on Tuesdays and Fridays, and available in 2 different skill levels – beginners and experienced. The classes will be taught by Ashtanga Vinyasa-certified instructor, Elena Chechina-Vasquez.