New Shasta Orthopaedics Building In Redding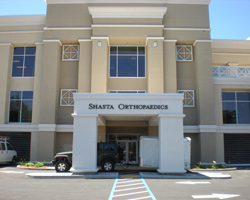 Welcome To The New Shasta Orthopaedics
Shasta Orthopaedics will be in their new building as of June 25, 2012.
The brand new Shasta Orthopaedics center in Redding will be open Monday, June 25, 2012. All patients please make sure to visit Shasta Ortho at the new address:
1255 Liberty St.
Redding, CA
The new Shasta Orthopaedics' Liberty St. location will combine the following facilities: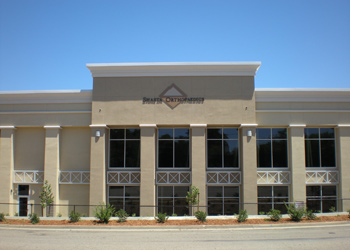 • Shasta Orthopaedics' main office at 1238 West St.
• The Shasta Ortho Spine Institute at 2701 Old Eureka Way
• Liberty Physical Therapy at 405 Redcliff Dr.
This new center is part of Shasta Orthopaedics' commitment to provide world-class, patient-focused orthopedic care to Northern California.
To learn more about this new Northern California Orthopedic Center, please visit the Shasta Orthopaedics Website.