Posts Tagged 'sports'
Monday, June 26th, 2017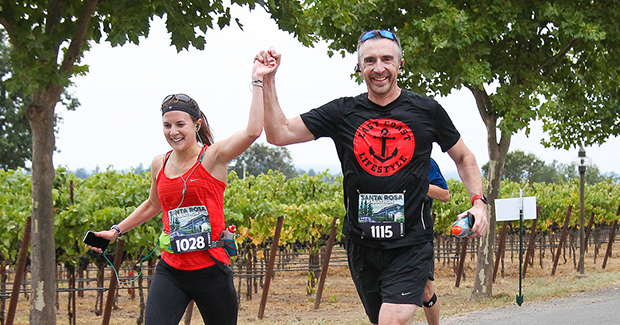 Beautiful Destination Race In Santa Rosa, California
Are you a distance runner in the Shasta County area looking for a great race to take part in this summer? The 2017 Santa Rosa Marathon is a great destination race being held in August. Take a weekend to travel to beautiful Wine Country, run in a fast Boston Marathon Qualifier race, and enjoy the food, drink, and scenery of the area.
Event Info
When:
• 5K & 10K – August 26th, 2017
• Full & Half Marathon – August 27th, 2017
Wednesday, August 13th, 2014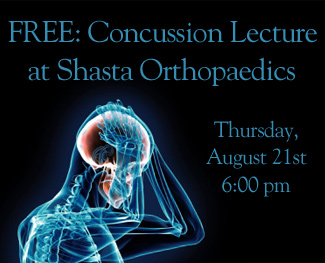 Shasta Orthopaedics Concussion Lecture
Are you a coach, a trainer, an athlete, or a parent of an athlete who is interested in getting informed about concussions? Shasta Orthopaedics in Redding, California, is holding a lecture to provide the latest information regarding concussions, injury causes, diagnoses, treatment and management.
When: Thursday, August 21, 2014 at 6 PM
Where: Shasta Orthopaedics & Sports Medicine's office located at 1255 Liberty St., Redding, CA.
To learn more about the event, or to get your free tickets to the event, visit the Shasta Ortho Sports Medicine Blog »
Wednesday, November 3rd, 2010
Can Energy Drinks Have An Adverse Effect On Sports Performance?
Energy Drinks have become extremely popular. Many people might think their high levels of caffeine and other energy enhancers help athletic performance.
The truth, according to an article by Tony Chang, MD, of the Shasta Orthopaedics Sports Medicine Team, is that energy drinks can have adverse effects on sports performance. In fact, substances in some energy drinks are banned by the NCAA.
In addition these drinks can have serious health consequences. Visit ShastaOrtho.com to learn more about energy drinks and sports performance.