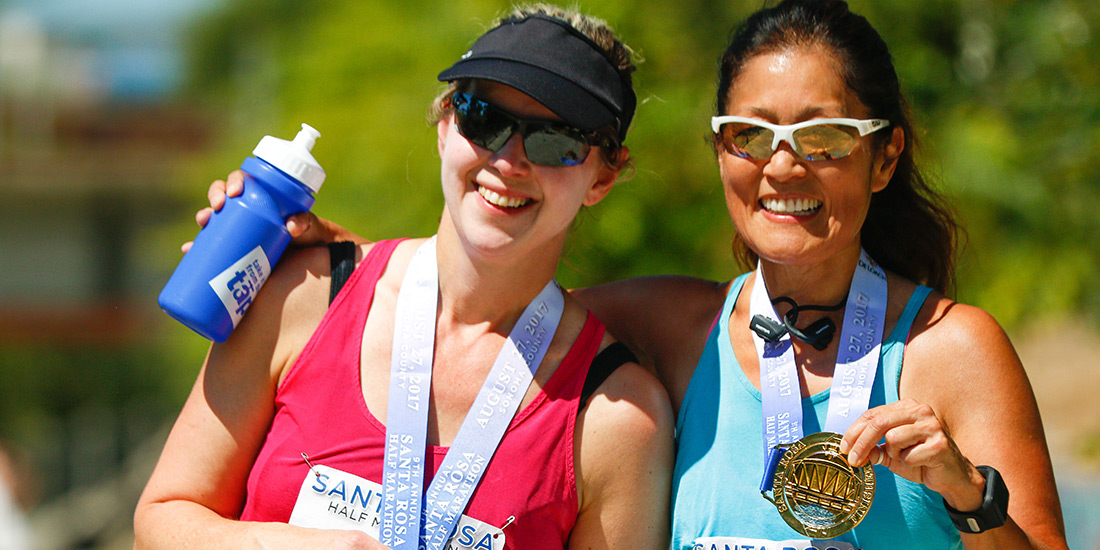 ATTENTION: Northern California Runners!
Beautiful Destination Race In Santa Rosa, California
Are you a distance runner in the Shasta County area looking for a great race to take part in this summer? The 2017 Santa Rosa Marathon is a great destination race being held in August. Take a weekend to travel to beautiful Wine Country, run in a fast Boston Marathon Qualifier race, and enjoy the food, drink, and scenery of the area.
Event Info
When:
• 5K & 10K – August 26th, 2017
• Full & Half Marathon – August 27th, 2017
Race Location:
• Santa Rosa Marathon Race Course
Post Race Festival
The race will be followed up by a Post Race Festival that will include a free pancake breakfast for all runners, a beer/wine garden, inflatable jumpies and games for the kids, and a watermelon at the finish-line!
• Get more information about the Post Race Festival.
So organize some friends and family and plan a fun trip this summer where you can take in a great race, in a beautiful place that everyone can enjoy!
To learn more about the race, visit the Santa Rosa Marathon website.