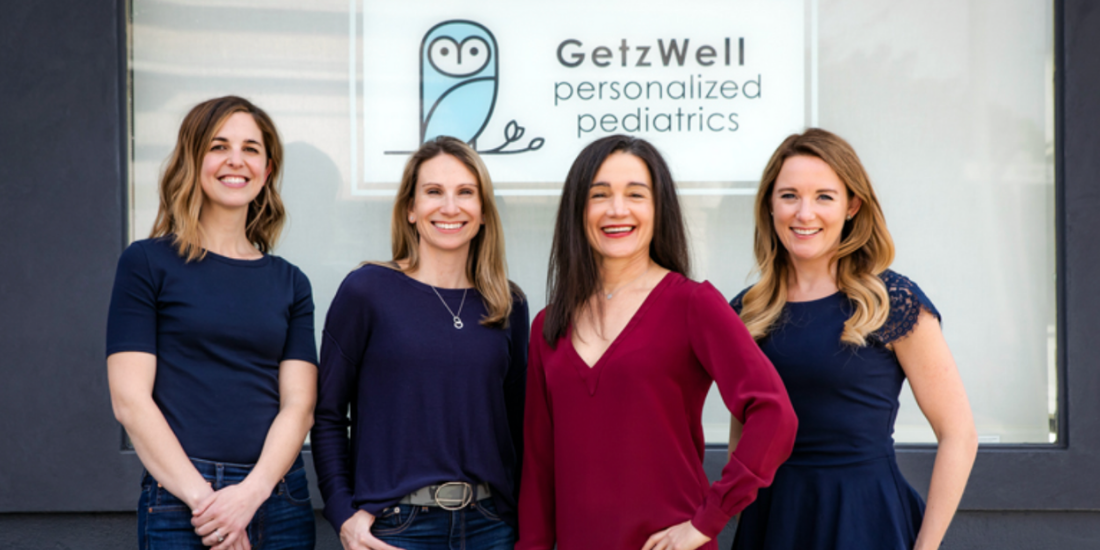 A Unique Integrative Pediatrician in San Francisco
Looking for a holistic pediatrician in the Bay Area? San Francisco pediatrician Dr. Julia Getzelman and her team at  GetzWell Pediatrics serve pediatric patients throughout the Bay Area, including Oakland and Mill Valley.
In a fast-paced world, there's less and less time for pediatricians to interact with patients. Not at GetzWell! At GetzWell, appointments last an average of one hour in contrast to the national average of 15 minutes for a pediatrician visit. This means more time to get to know your child, more time to understand your child's unique needs, and more time answering parents' questions.
A Focus on the Patient
This quality time also translates into speciality services like house calls. GetzWell pediatricians provide newborn house calls to help new parents adjust to the rhythms of having a new baby, without having to transport a newborn to a doctor's office. 
Personalized Pediatrics Through a Functional Medicine Lens
Dr. Julia Getzelman founded GetzWell Pediatrics in 2008 to bring functional medicine to San Francisco. According to this holistic pediatrician, "many factors contribute to health and illness: nutrition, physical activity, emotional/psychological stresses, and the environment, among others. She has a special interest in how nutrition and intestinal health contribute to overall wellness." 
A Complete Integrative Pediatrics Team
GetzWell Pediatrics has a knowledgeable integrative pediatrician team in their two San Francisco pediatrician offices located on Church Street and Union Street. Dr. Getzelman works along side two other pediatricians: Nicole Glynn, MD​ and Ava Satnick, MD.​ Their pediatrics team is supported by Pediatric Nurse Practitioners, Rachel Lynch and Alexa Knorr. 
Learn more about GetzWell's functional medicine pediatrician practice in San Francisco.