Cutera Laser Expert Joins Vita Dermatology
Posted on
February 1, 2012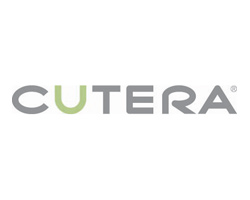 Cutera Laser Expert in Red Bluff
Laser Expert Joins Vita Dermatology and Laser Institute as Newest Member
Julia Charlesworth W.H.N.P, brings her expertise in the use of Cutera Laser and Cosmetic procedures as she joins Vita Dermatology's team of board certified dermatologists.
Julia is an experienced Cutera Laser trainer, chosen by the Cutera company to teach doctors, nurses, nurse practitioners and registered nurses. She has also worked the cosmetic esthetic side of dermatology in the north valley area. According to Dermatologist and Medical Director of Vita, Dr. Derrick Adams, she is a "perfect match" for Vita.
Cutera Laser Treatment in the Red Bluff and Redding Areas
If you are interested in Cutera laser systems or cosmetic procedures and would like to schedule an appointment with Julia, call Vita Dermatology at (530) 528-8482 or visit the Vita Dermatology Website.