Rosacea Treatment In Red Bluff And Redding
Posted on
January 30, 2012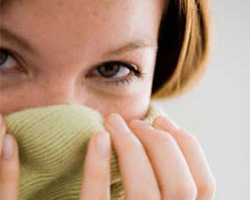 Are You Suffering From Rosacea?
Do you suffer from chronic redness on your face or adult acne issues? If you are experiencing symptoms of central facial redness of the cheeks, chin, nose, and forehead, you may have rosacea.
What Is Rosacea?
Rosacea is simply not "adult acne". Rosacea is more of an inflammatory process that causes the skin's blood vessels to over-dilate, which creates the appearance of "redness of the skin".
Get Treatment For Rosacea
There is no cure for rosacea, but people do not need to suffer from it. There are things a dermatologist can do to help you control your rosacea.
If you are located in the Red Bluff, Cottonwood, Anderson, or Redding area, please visit Vita Dermatology for more information on medical dermatology options and rosacea treatment.