Orthopedic Pain Relief
Posted on
December 28, 2012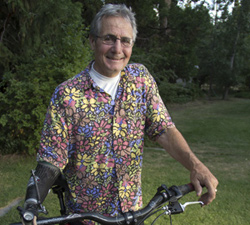 Northern California Residents Finding Pain Relief Through Orthopedic Care
If you've been hurt in an accident, or have sustained a serious injury, the pain can become a detriment to your entire life. It can affect your daily activities, your emotional well being, your ability to take part in the hobbies you used to enjoy, and even affect the lives of your loved ones who may be supporting you in your time of suffering.
Fortunately, not all pain is permanent, and you can find relief. One of the ways people in Northern California are finding pain relief is through orthopedic care. Shasta Orthopaedics offers comprehensive orthopedic treatment that can help you heal and get your life back.
Shasta Orthopaedics Patient Testimonials
The Shasta Orthopaedics team strives to help each individual develop a treatment plan that helps them get back to doing the things they love. Below are some examples of Shasta Ortho patients who have found relief and freedom through orthopedic care.
Byron Cross – Ankle Replacement
Learn more about Byron and his ankle replacement »
Dave Sandrock – Leg Pain And Leg Numbness Relief
Learn more about Dave and his leg pain and leg numbness relief »
If you are in need of orthopedic care, physical therapy, or sports medicine services, call Shasta Ortho at 530-246-2467, or please visit the Shasta Orthopaedics Website.