Yoga Classes In Redding, California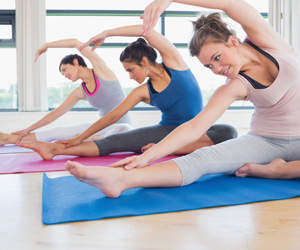 Shasta Orthopaedics Is Now Offering Yoga
Shasta Orthopaedics has now added yoga classes to their list of services offered at their Liberty Street location in Redding. The classes are weekly on Tuesdays and Fridays, and available in 2 different skill levels – beginners and experienced. The classes will be taught by Ashtanga Vinyasa-certified instructor, Elena Chechina-Vasquez.
The Shasta Ortho Yoga Class Schedule
Level 1 Class – Tuesdays at 5:30pm
This class is designed for novices. No prior yoga experience is needed to attend. We will focus on learning yoga poses, and offering a gentle stretch.
Level 2 Class – Fridays at 5:30pm
This class is designed for people who have practiced yoga before. We will focus on practicing Ashtanga vinyasas and challenge participants with new poses, balance and strengthening exercises.
Please visit the Shasta Ortho website learn more about their yoga classes and to purchase tickets.