Snoring, Sleep Apnea and other Sleep Problems
Posted on
December 17, 2010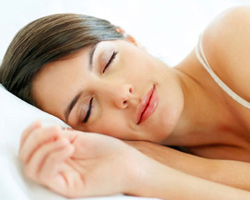 Sleeping problems can take an enormous toll on our lives, affecting both the person with the sleep problem and the people in their lives.
Most importantly, sleep problems – such as snoring and sleep apnea – don't just affect our sleep, but can have serious health consequences as well.
If you or someone you care about has a snoring problem, is suffering from sleep apnea, or has other sleep problems, it is important to take the problem seriously.
Redding has a number of sleep centers where sleep specialists can help diagnose the problem and recommend treatment options.
An example of a quality sleep center located in Redding is ZMD Sleep Center, a service of Shasta Critical Care, and includes a complete team of sleep specialists.
If you or someone you know is suffering from snoring, sleep apnea or another sleep problem, don't take chances with your health. Set an appointment with a qualified sleep center.