Amateur Cycling Team In Redding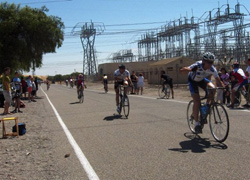 Owens Cycling Team In Redding
Owens Healthcare Riders Love The Thrill of Victory
Nine years ago, Owens Healthcare started a cycling team with the idea of helping out local cycling athletes who want to compete in races. Since it's start, the six original team members have traveled all over the Western states to contests in places like New Mexico, Montana and Idaho.
The team is based in Redding, California, and competes competes primarily in road races, but also in cyclocross and mountain bike races.
Over the years the team has grown beyond it's original members to include several Redding area cyclists, up and coming youth riders, and a female rider.
If you would like to learn more about the Owens Cycling Team, please visit the Owens Healthcare Cycling Team Website for more information.