Invisalign Clear Braces In Northern California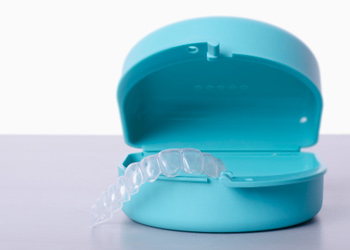 Invisalign At Schalo Orthodontics
Would you love to have straight teeth, but find that you keep putting it off because of the commitment you would have to make to metal braces? Well if you're in the Redding, Yreka, Weaverville, or surrounding Northern California area, there is a local orthodontist who offers Invisalign Clear Braces. Schalo Orthodontics offers Invisalign Treatment for children and adults.
The Benefits Of Invisalign Clear Braces
Being clear, they are less visible than traditional braces
The aligners can be removed, so teeth can be cleaned and flossed as normal
There is no concern over metal allergies
They are considered to be more comfortable inside the mouth than metal braces.
The timeframe for treatment is reduced. Invisalign can sometimes reduce treatment time to just one year
To learn more about Invisalign Clear Braces visit the Schalo Orthodontics website, or call (530) 223-0460.