Ultrasound Program In Northern California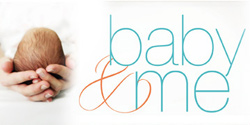 MD Imaging Baby And Me Program
MD Imaging in Redding Offers Ultrasound Program For Expectant Mothers
MD Imaging wants to provide expectant mothers with the best possible ultrasound experience. Not only do MD Imaging's board certified radiologists use advanced ultrasound equipment, they provide you with a special experience for you and baby.
In addition to your ultrasound…
MD Imaging sends an accurate and reliable ultrasound report to your doctor.
You are given a beautiful assortment of ultrasound pictures of your baby.
MD Imaging records a DVD of your experience for you as a lasting memory.
To learn more about the MD Imaging Baby and Me Program, please visit the MD Imaging Website.