July 29th, 2014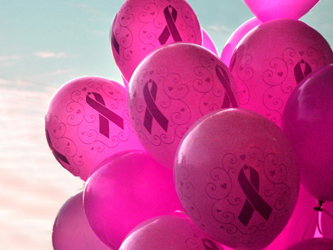 2014-2015 Think Pink Calendar
Since 2010, every year Nor-cal Think Pink in Redding has been holding an annual "Think Pink Photo Contest" where people in the community submit pink and/or breast-cancer-related photos. All of the submissions are featured on the website, and then, 12 of the photos are selected to be used in a Think Pink Calendar that raises awareness for breast cancer.
July 29th, 2014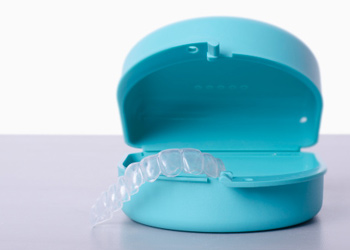 Invisalign At Schalo Orthodontics
Would you love to have straight teeth, but find that you keep putting it off because of the commitment you would have to make to metal braces? Well if you're in the Redding, Yreka, Weaverville, or surrounding Northern California area, there is a local orthodontist who offers Invisalign Clear Braces. Schalo Orthodontics offers Invisalign Treatment for children and adults.
July 24th, 2014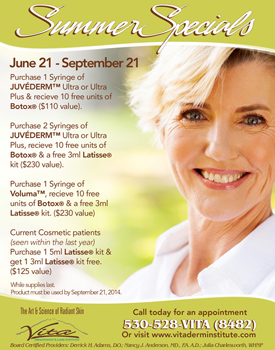 Summer Cosmetic Dermatology Specials At Vita
Are you looking to give your skin a little boost this summer? Vita Dermatology in Red Bluff, California, has some great cosmetic dermatology specials running from June 21, 2014 – September 21, 2014.
The available specials are:
Purchase 1 syringe of Juvéderm™ Ultra or Ultra Plus, and get 10 free units of Botox® ($110 value)
Purchase 2 syringes of Juvéderm™ Ultra or Ultra Plus, and get 10 free units of Botox® & a free 3ml Latisse® kit ($230 value)
Purchase 1 syringe of Voluma™, and get 10 free units of Botox® & a free 3ml Latisse® kit ($230 value)
Current Cosmetics patients (seen within the last year), purchase 1 5ml Latisse® kit & get 1 3ml Latisse® kit free ($125 value)