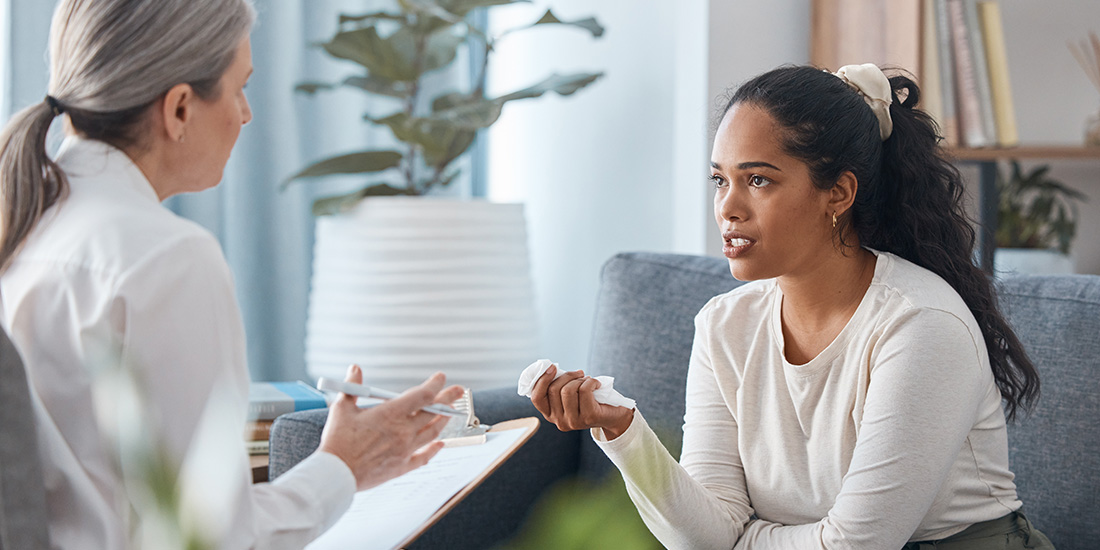 Finding a Therapist in Fairfield, California: 3 Benefits of Therapy
Posted on
October 18, 2023
Whether you are dealing with stress, anxiety, depression, relationship issues, or simply looking for personal growth and self-discovery, therapy can be a valuable resource. In Fairfield, California, therapy has helped thousands of people lead a happier, healthier life.
This blog will explore the advantages of therapy and help you learn about working with a Fairfield therapist.
What Are Therapy Options in Fairfield?
If you are ready to find the right therapist for you, North American Mental Health Services is a mental health provider offering therapy, medication management, and psychiatry services to the people of Fairfield, CA. They are also a Carelon Behavioral Health (formerly Beacon Health Options) provider.
If you are not sure yet if you are a good candidate for therapy, keep reading to learn about the pros and cons of therapy.
3 Benefits of Pursuing Therapy
Through therapy, you can learn more about mental illness
Some people begin therapy to get advice on how to support a friend or family member who is showing signs of mental illness. Other times, people start therapy because they are in the midst of a crisis or big decision, and they need a fresh opinion from a medical professional. Either way, people in therapy can increase their overall awareness of the ways mental illness plays a factor in the family, neighborhoods, workplace, and city. Increasing awareness is a vital step to understanding the complexity of mental illness and gaining the tools to support people who are in need, rather than act in ways that increase the stigma of mental illness.
Many people express concern that they don't know "what they would even talk about" with a therapist, and after a few sessions, they surprise themselves with how much they want to process with a licensed therapist there to support them.
Improve your emotional well-being 
This is one of the primary benefits of therapy that many people share when they have a therapist they like. As you understand the roles of emotions in your own body and life, you are more able to feel and regulate strong emotions–as well as know when and how to listen to those emotions. This can be especially valuable in today's fast-paced world where stress, anxiety, and depression are common.
As you improve your emotional wellness, you will also find that your relationships will change. Maybe your communication skills will improve as well as your ability to take care of yourself and enforce new boundaries with people who previously had been taking advantage of you.
Whether it's with your partner, family members, or friends, a therapist can teach you effective communication and conflict resolution skills, allowing you to build stronger connections that last.
Experience improved clarity and make better decisions 
Have you ever felt like you know what decision you need to make, but you don't know how to make it? Perhaps uncertainty or a fear of social rejection stops you from making a healthy choice. Maybe you worry more about hurting someone else's feelings rather than taking care of yourself. This is quite common. Therapists can help you understand how sometimes, the best decision for you is also–in the long run–the best decision for someone else too.
By being able to talk to someone in a safe and confidential environment, you can rest assured that you can practice hard conversations in a private setting with someone who is not directly involved with the situation or social dynamics.
Licensed therapists also need to adhere to strict ethical guidelines, further ensuring your privacy and confidentiality. This allows you to open up and address sensitive issues without fear of judgment.
Now that you understand the numerous benefits of therapy, the next step is to find the right therapist in Fairfield, California.
Cons of Therapy: Cost, Quality, and Accessibility Issues
The cost of therapy prevents many people from receiving the benefits. Additionally, not all therapists are created equal: it is possible to have a therapist who gives you bad advice, or advice that does not resonate with you. If this happens, you can either talk to your therapist openly about why you disagree or have hesitation with their advice. It's possible that you are not the right fit and that a different therapist will be better for you.
While more employers are understanding that therapy options should be part of their healthcare offerings for staff, not all employers offer this. Additionally, many people who are unemployed due to various reasons may have to pay for therapy out-of-pocket, especially if they are uninsured.
Make sure to ask your insurance provider and your potential therapist what kind of services are covered, so you can plan according to your financial ability.
Find a Therapist in Fairfield, California
Working with a Fairfield therapist offers a path to healing, self-discovery, and personal growth. Take the first step towards a brighter future by finding the right therapist for you, and remember that seeking help is a sign of strength.
If you or a loved one need help to manage life's challenges, and you are interested in working with a therapist in Redding, Eureka, Fairfield, Salinas, Woodland, or Monterey, contact NAMHS.